EACH LITTLE STONE IS PRECIOUS
Nestling between the terroirs of Margaux and Saint-Julien, Lamothe-Bergeron forms part of the closed circle of châteaux "with a river view", in other words those occupying the best gravels left by the Gironde estuary. This magical soil warms the grapes, provides perfect drainage and produces grapes with finesse...
The estate was awarded HVE (high environmental value) certification in 2018. The idea is not to become a green showcase, but simply to respect our biodiversity and protect our people and neighbours.
The world is changing and the thousands of people who come to visit us each year expect us to live up to the high standards of our unique landscape heritage.
The vineyards cover 67 hectares, of which 52% are planted with Merlot grapes, 44% with Cabernet Sauvignon, 2% Cabernet Franc and 2% Petit Verdot.

Move your mouse across the map to see the distribution.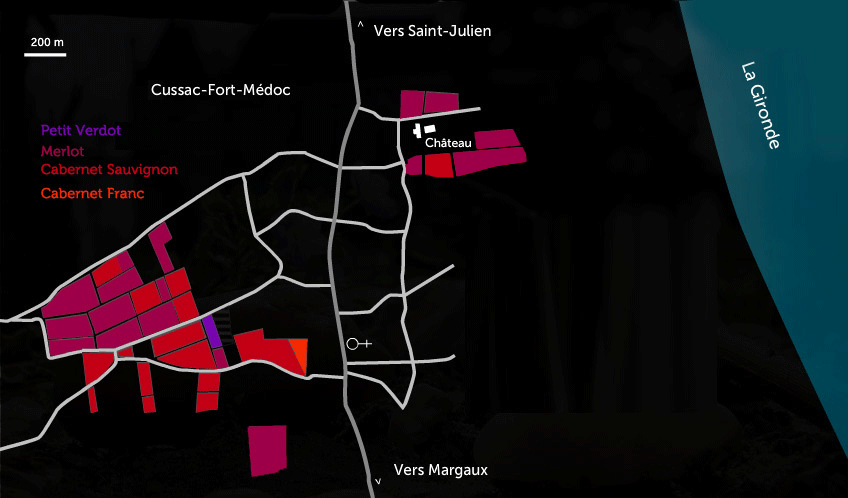 -> Next